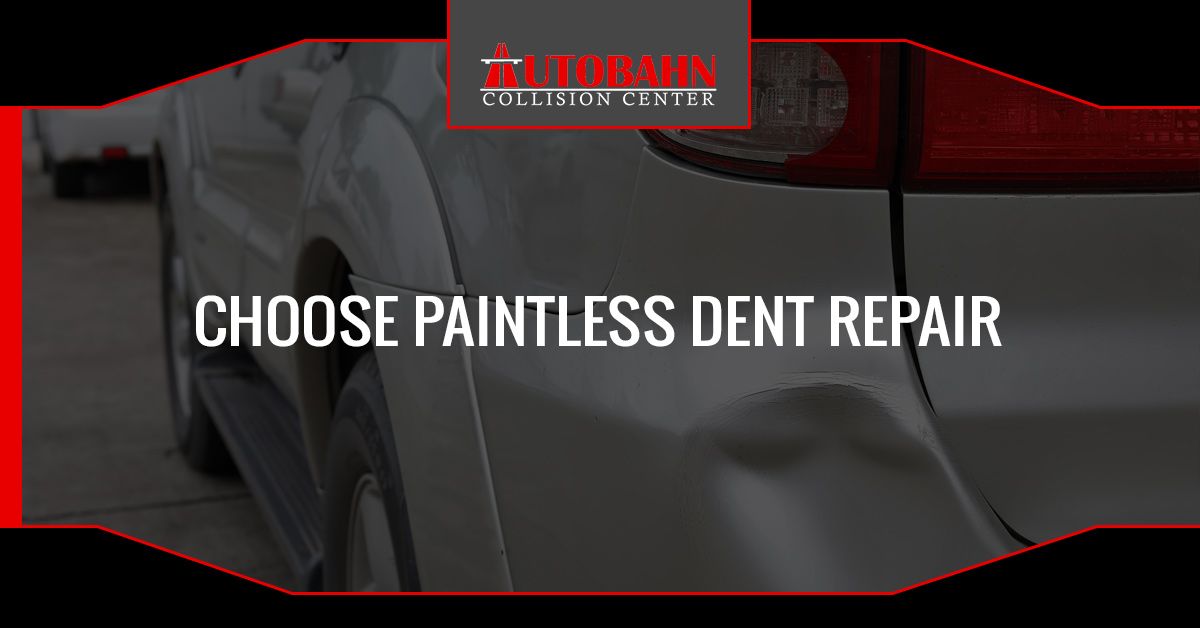 Choose Paintless Dent Repair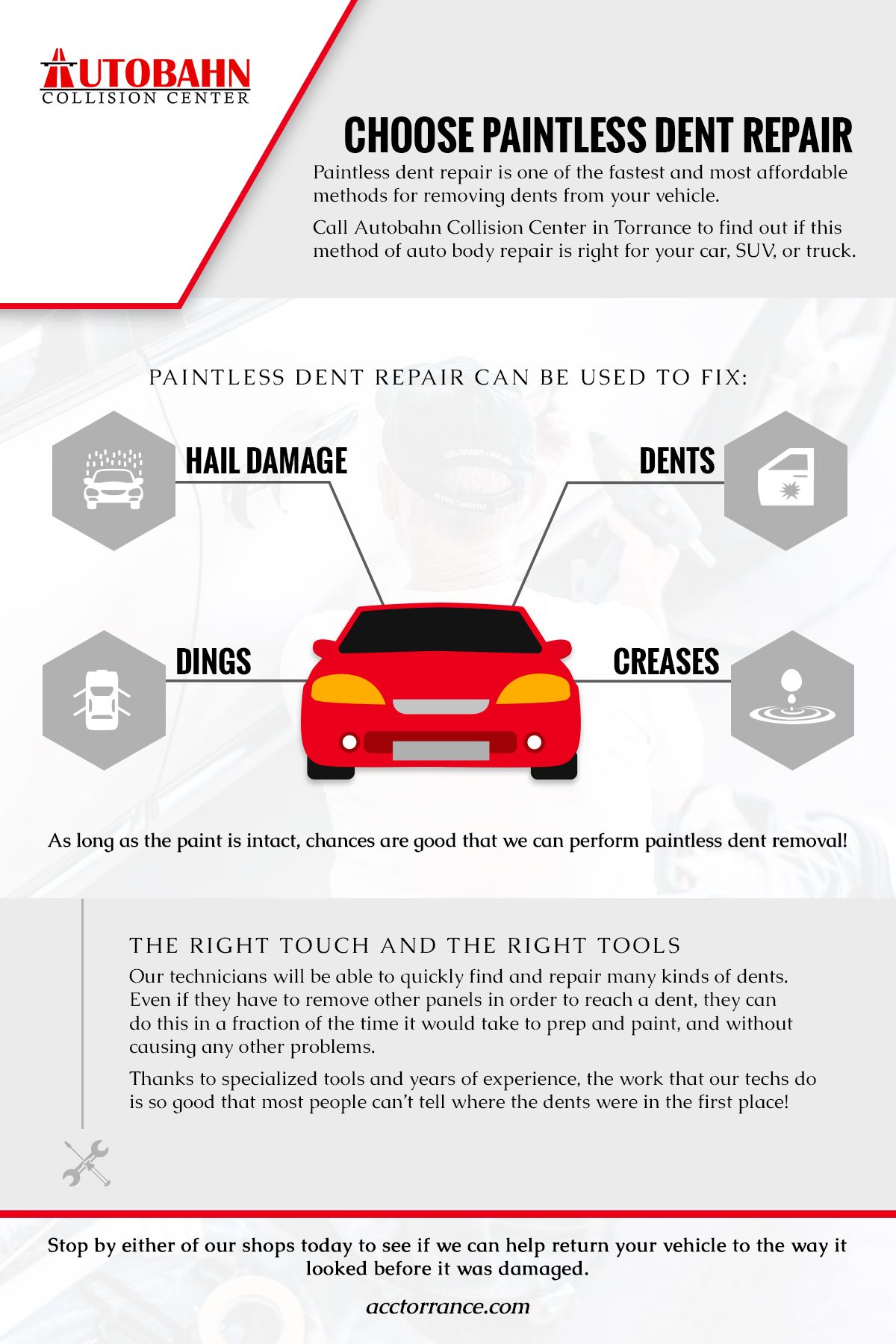 Do you have a new car or an older model that you've taken great care of over the years? Do you live in fear that a hail storm or a stray rock flung by a semi on the freeway will dent your otherwise pristine vehicle? Has it already happened?
While we understand the frustration and heartbreak that comes with seeing a dent on your truck, SUV, or car, there is a way to fix these problems without having to pay a lot of money for repairs and auto paint: paintless dent repair. Paintless dent repair is one of the fastest and most affordable methods for removing dents from your vehicle.
Call Autobahn Collision Center in Torrance to find out if this method of auto body repair is right for your car, SUV, or truck. In addition to PDR, we are a full-service collision repair center that can restore even the most damaged vehicles back to the way they should look. If you need frame repairs, auto paint, or any other type of body repairs, call us or stop by either of our shops today.
Paintless Dent Repair Can Be Used to Fix:
Hail damage
Dings
Dents
Creases
As long as the paint is intact, chances are good that we can perform paintless dent removal! PDR costs a fraction of what other kinds of repairs cost, and the results look spectacular!
The Right Touch and the Right Tools
Our technicians will be able to quickly find and repair many kinds of dents. Even if they have to remove other panels in order to reach a dent, they can do this in a fraction of the time it would take to prep and paint, and without causing any other problems. Whether the dent, ding, or crease is on a metal panel or a plastic one, our techs will do everything they can to gently restore the panel back to its original shape.
Thanks to specialized tools and years of experience, the work that our techs do is so good that most people can't tell where the dents were in the first place!
Are you getting ready to sell your vehicle but you are worried that small dents in the doors, bumpers, or hood will drastically lower the amount of money you will be able to sell it for? Let Autobahn Collision Center remove those dents for a low price, so you can reap a bigger sales price! PDR is also an excellent method for removing dents from vehicles driven by the more accident-inclined members of your family.
Stop by either of our shops today to see if we can help return your vehicle to the way it looked before it was damaged. Our shop specializes in turning back the clock on your car — we can make your car look the way it did before an accident, or we can take an older vehicle and restore it to its former glory with our full vehicle restoration services.
There is almost no limit to what we can accomplish, so get in touch with us today to begin the process!