WE CAN MAKE YOUR CAR LOOK AND DRIVE THE WAY IT USED TO
Is your car looking a little worse for wear? Has a recent accident dented and scuffed part of your truck? Does your SUV need paintless dent repair? Autobahn Collision Center in Torrance is the best place to bring your vehicle when you need to make it look as good as it used to. Our techs have the experience, skill, and artistry required for every job, big or small. Call us today, or stop by for a free estimate!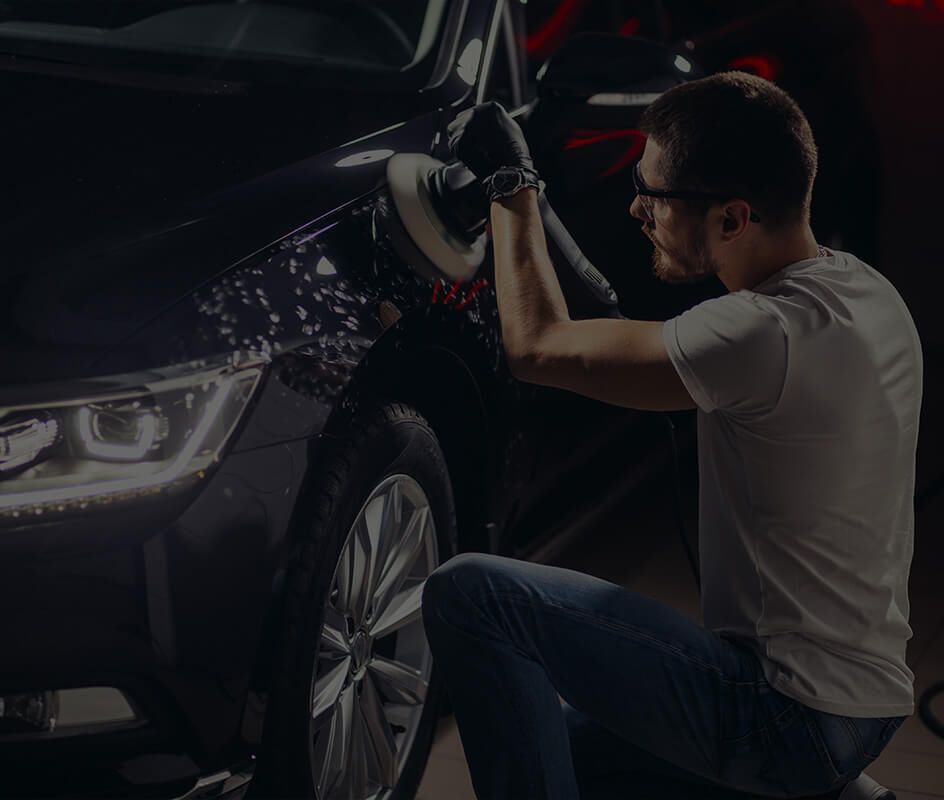 AT AUTOBAHN COLLISION CENTER, WE HAVE TWO SHOPS (HAWTHORNE BLVD. AND WESTERN AVE.) THAT CAN:
Perform frame measurements and repairs
Tow your vehicle
Perform paintless dent repairs
Provide free estimates
Perform collision repair
Repaint all of part of your vehicle
Restore your car
Install car wraps
Replace auto glass
CUSTOMER SERVICE
When we started Autobahn Collision Center more than 20 years ago, we knew that we had to provide the best repairs and customer service in the greater Los Angeles area in order to stand out. Since we opened our doors, we have consistently provided nothing but top-notch repairs and the most thoughtful customer care possible. We understand just how difficult it can be to have a damaged, undrivable car, so we work as hard as we can to get your car back to you as soon as we can.
WE HELP EVERY STEP OF THE WAY
From towing your vehicle to one of our shops to the most detail-oriented restoration work, we put all of our skills and attention into every job. If you are having problems with an insurance company, we can deal with them on your behalf. If you don't know what your vehicle needs, we can perform an inspection and give you a free estimate for the most pressing work. If you need a ride after you drop your truck, car, or SUV off, we will give you one.
Every job that we perform is covered by a lifetime warranty, so you can drive away feeling confident that the work was done correctly the first time. We want you to feel as safe and happy driving your car after an accident as you did before the accident, so we never take shortcuts.
Call us now to learn more, or bring your vehicle to either of our shops for an estimate. We're looking forward to helping you!
Autobahn Collision Center in Torrance offers a full array of automotive repairs as well as auto body and paint work, as well as comprehensive collision repairs. Vehicles brought into our automotive repair and body shop facilities are always repaired on-premises, with complimentary estimates and exceptional customer service that meets your needs.
Our technicians are highly skilled and have years of experience. Their experience combined with the latest diagnostic and repair technology allows our shops to be incredibly efficient and accurate. The more efficient we are, the faster your vehicle is repaired. Every service that we offer is protected by a lifetime warranty.
Visit either of our Torrance locations today for a free, no-obligation estimate. We don't require appointments, so please stop by whenever it is most convenient for you. One of our staff will perform an inspection and give you a quote that covers the cost of parts and labor, while answering all of your questions.
If you have been in an accident, you have the right to talk to any shop about where your repairs are performed, no matter what the insurance company says. If you want an honest, accurate collision repair estimate, you can trust us at Autobahn Collision Center. Are you tired of dealing with insurance companies? We would be happy to speak with them on your behalf. This is just one of the many ways that we try to offer our customers the best service possible. Call us today and schedule the repairs for your vehicle.
BODY SHOP SERVICES
The Best Collision Repairs in the Torrance Area