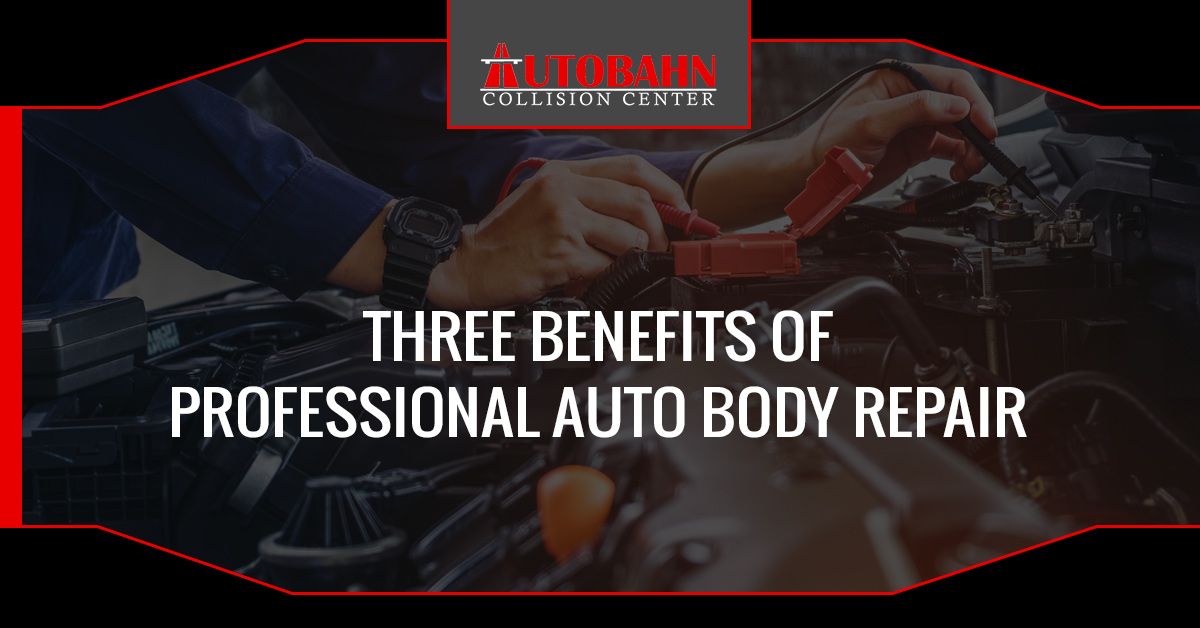 Three Benefits of Professional Auto Body Repair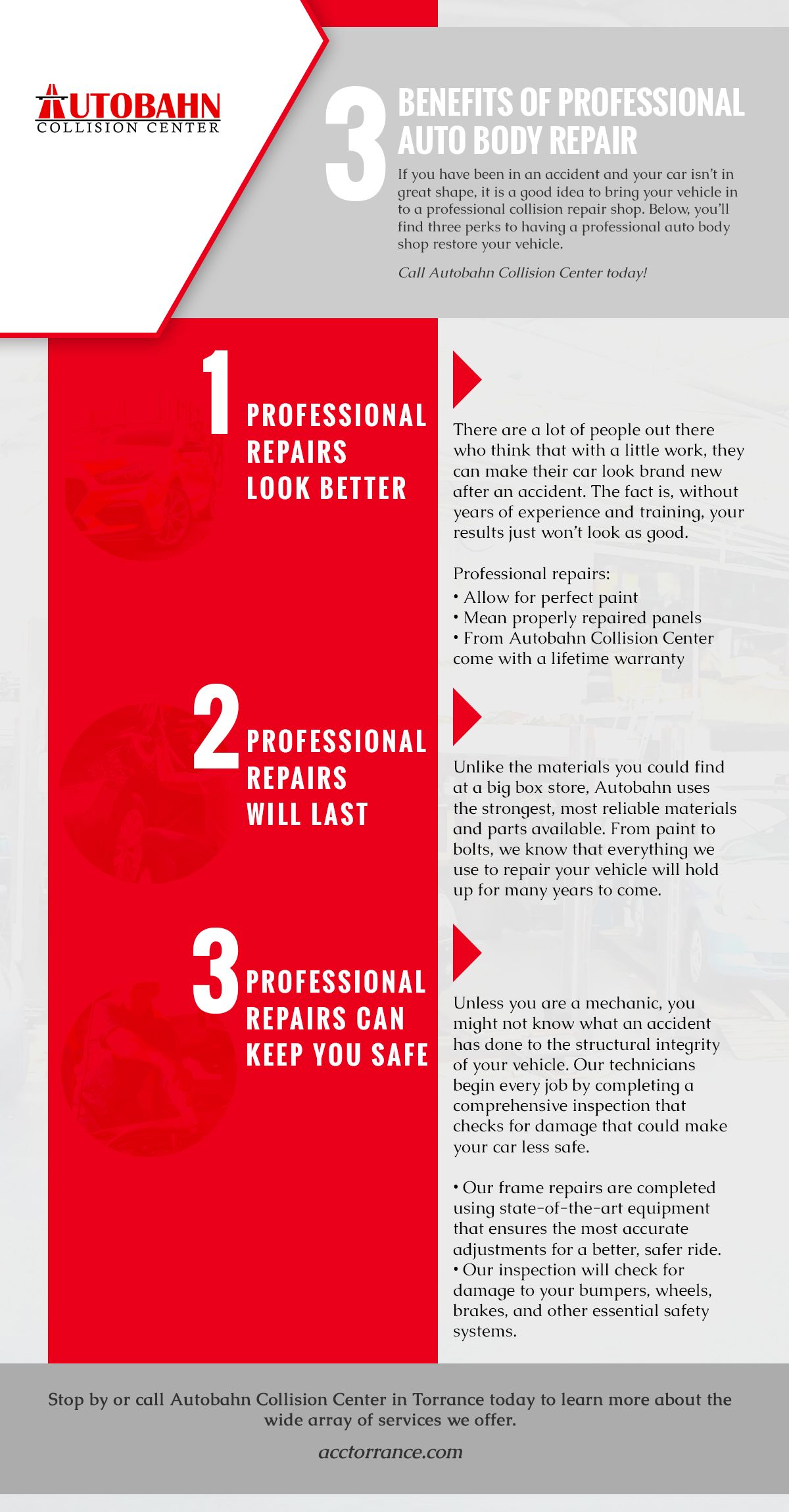 When you have been in an accident and your car isn't in great shape, it is a good idea to bring your vehicle in to a professional collision repair shop. Below, you'll find three perks to having a professional auto body shop restore your vehicle.
Call Autobahn Collision Center in Torrance today. Our technicians have the experience, the knowledge, and the tools necessary to complete even the most complex repairs in a timely manner without sacrificing quality. We believe in our work so much that every repair we make is covered by a lifetime warranty. After an accident, make sure to have your car towed to Autobahn. We will provide you with a free estimate, and we will even deal with your insurance company for you.
Professional Repairs Look Better
There are a lot of people out there who think that with a little work, along with some stuff they buy at their local chain retailer, they can make their car look brand new after an accident. The fact is, without years of experience and training, your results just won't look as good.
Professional repairs:
Allow for perfect paint. Even if you can find professional paint, do you have a paint booth? What about professional spray guns? Do you know how to blend paint in order to match undamaged areas? Like anything else, experience pays off when it comes to paint. If you want your truck, car, or SUV to look great, you should trust the pros.
Mean properly repaired panels. While anyone can go to an auto parts store and buy some bondo, a professional has spent years refining their technique using the best materials, and the results speak for themselves.
From Autobahn Collision Center come with a lifetime warranty. If you make a mistake, you're on the hook for it. If we make one, we take care of it for you, free of charge.
Professional Repairs Will Last
Unlike the materials you could find at a big box store, Autobahn uses the strongest, most reliable materials and parts available. From paint to bolts, we know that everything we use to repair your vehicle will hold up for many years to come. Superior parts and materials means superior repairs that look better and last much longer than what you would get using cheap parts.
Professional Repairs Can Keep You Safer
Unless you are a mechanic, you might not know what an accident has done to the structural integrity of your vehicle. Our technicians begin every job by completing a comprehensive inspection that checks for damage that could make your car less safe.
Our frame repairs are completed using state-of-the-art equipment that ensures the most accurate adjustments for a better, safer ride. Modern frames are designed to direct the energy from a crash away from the cabin in order to prevent injuries. With a damaged frame, that energy could be dangerous.
Our inspection will check for damage to your bumpers, wheels, brakes, and other essential safety systems. A damaged bumper is no laughing matter — if you get into another accident without replacing or repairing your bumper, the damage to your vehicle, and the people inside it, can be severe.
Stop by or call Autobahn Collision Center in Torrance today to learn more about the wide array of auto body repair services we offer. We have two convenient locations — one off Western Ave. and one on Hawthorne Blvd. — which means you're never far from trustworthy repairs and unmatched customer service.
Bring your vehicle in today and we will handle everything, even dealing with your insurance company. It is our goal to make a difficult situation much easier to handle.