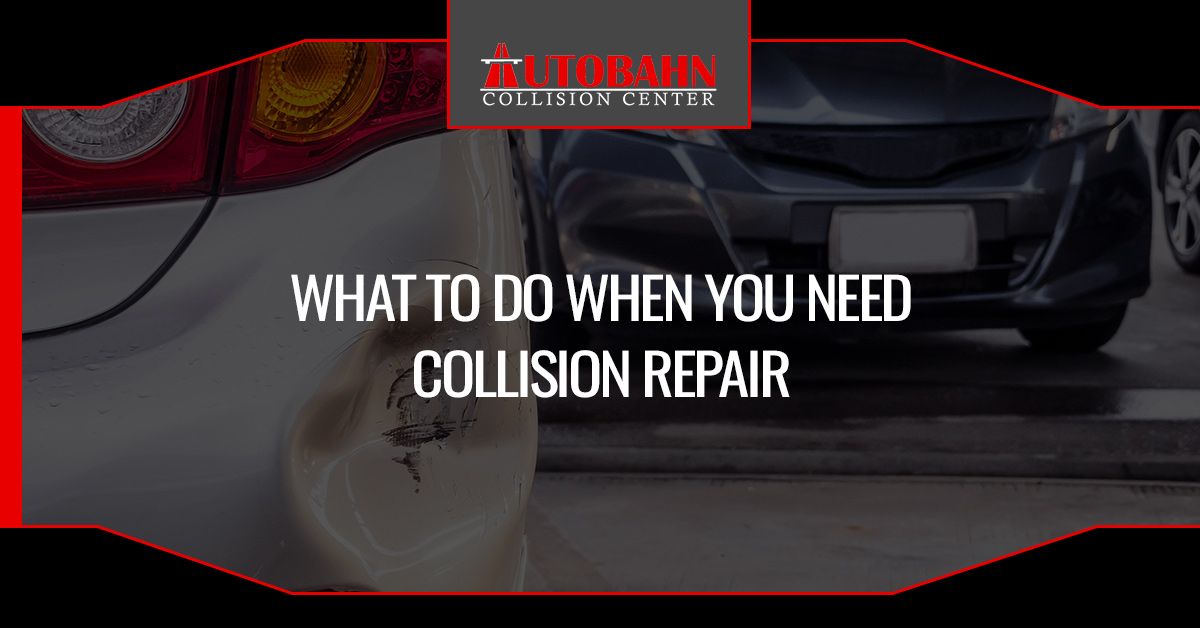 What To Do When You Need Collision Repair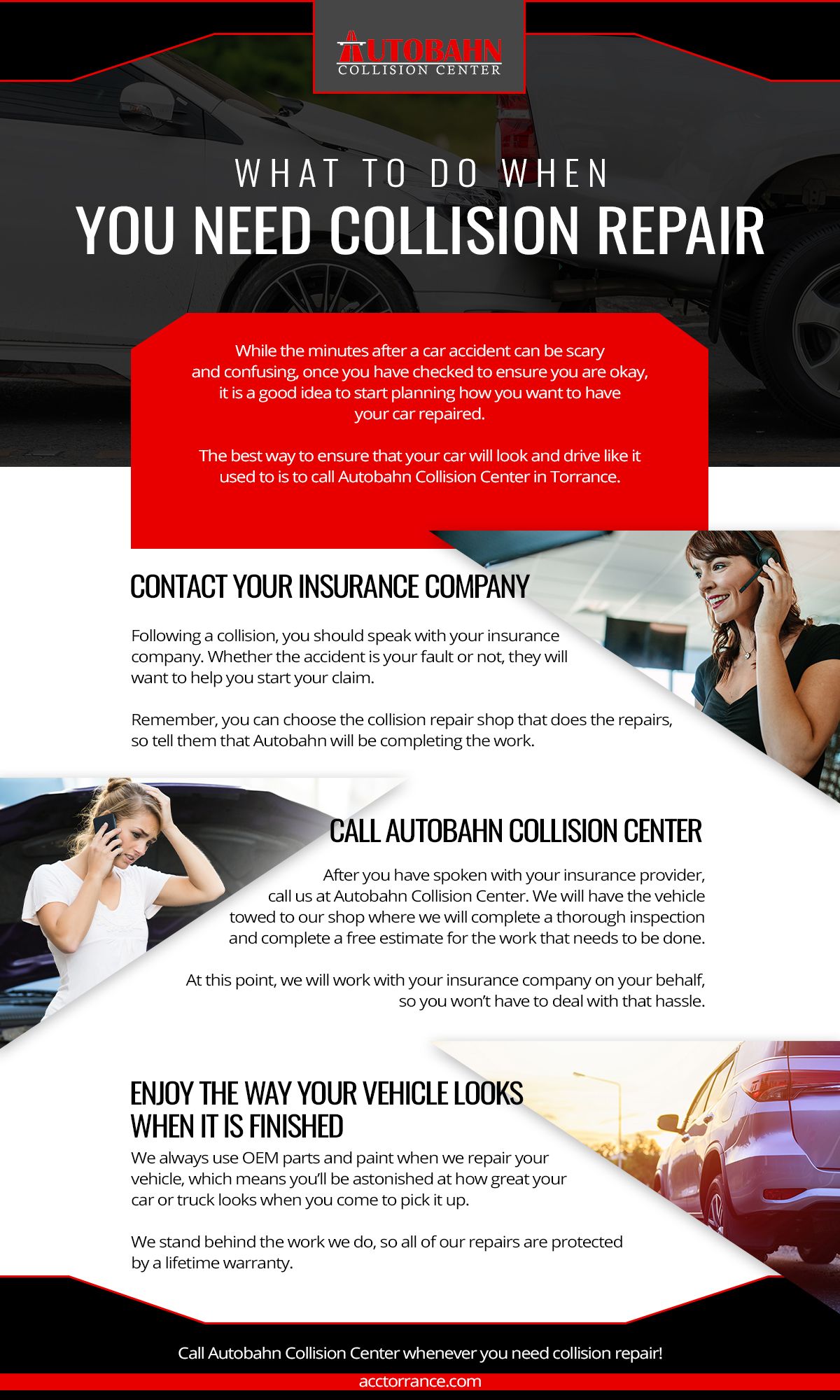 While the minutes after a car accident can be scary and confusing, once you have checked to make sure that you are okay, it is a good idea to start planning how you want to have your car repaired. So many of us rely on our vehicles for transportation to and from work, taking our kids to school, and driving to have fun, that it can be very difficult to be without your car.
The best way to ensure that your car will look and drive like it used to is to call Autobahn Collision Center in Torrance. We work quickly but we never cut corners. When you bring your truck, SUV, or car to either of our locations, you will receive the best customer service as well as world-class auto body repair. Call us today to learn more or stop by our shops for a free estimate. You don't need to call or set up an appointment — just come by.
Contact Your Insurance Company
Following a collision, you should speak with your insurance company. Whether the accident is your fault or not, they will want to help you start your claim.
Remember, you can choose the collision repair shop that does the repairs, so tell them that Autobahn will be completing the work. Choosing your own shop means that you will get better repairs and that you won't be stuck waiting for your insurance company's preferred provider to squeeze your vehicle in.
Call Autobahn Collision Center
After you have spoken with your insurance provider, call Autobahn Collision Center. We will have the vehicle towed to our shop where we will complete a thorough inspection and complete a free estimate for the work that needs to be done. If you need a ride back home, we have a free shuttle service that will get you where you need to be.
After we have completed the estimate, we will work with your insurance company on your behalf, so you won't have to deal with that hassle.
Enjoy the Way Your Vehicle Looks When It Is Finished
We always use OEM parts and paint when we repair your vehicle, which means you'll be astonished at how great your car or truck looks when you come to pick it up.
We stand behind the work we do, so all of our repairs are protected by a lifetime warranty. If you have a problem with anything that we repaired, just bring it back in. Autobahn Collision Center wants you to be happy that you chose us, so we will do everything we can to get you back out on the road as soon as possible.
Call Autobahn Collision Center whenever you need collision repair! Our certified technicians have been bringing vehicles back to life for years, and they can help your car look the way that it used to, too. From small scratch repairs to full vehicle restorations, we are ready to fix your truck, car, or SUV and get it back to you.