The Best Auto Paint in Torrance
Whether your car, SUV, or truck needs new paint because of an accident or because you want to change things up, Autobahn Collision Center in Torrance is an auto body repair and paint shop with the skills and expertise you can trust. Call us today for an appointment at our Western Ave. or Hawthorne Blvd. locations.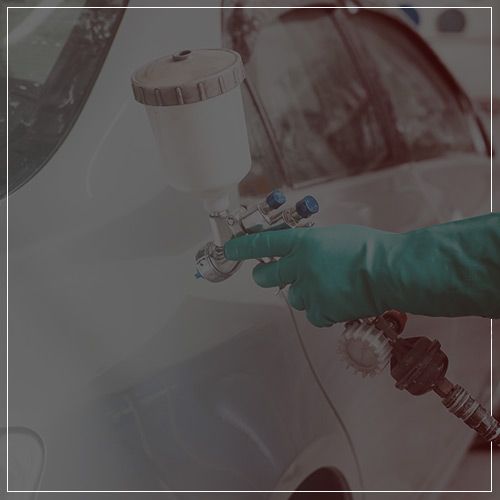 NEW PAINT IS A GOOD IDEA IF:
You don't like the color of your car

Your paint is faded after years in the sun

You have been in an accident

You are having a classic vehicle restored

You want your car to look as close to new as possible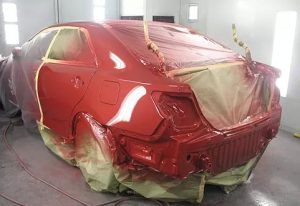 When you bring your vehicle to Autobahn Collision Center, we will perform a thorough inspection of the body of your truck, car, or SUV to determine if there is damage that needs to be repaired in order to make the paint look better. Our crew performs an intensive prep process where they will mask, sand, and otherwise prepare every surface that will be painted while protecting everything that won't be painted.
Before painting begins, our painters will ensure that your paint is mixed perfectly. Our paint booths are clean, which means that your new paint will always be safe from exposure to debris and chemicals during the crucial application and drying stages. Clean booths also allow our painters to work faster and more accurately, which means you won't find runs or fish eyes in your new coat of paint. We don't rush the curing or drying process because we know that many jobs can be ruined that way. After your paint is dry, we will remove the masking, check for overspray or any issues and correct them.
Contact us today to set up an appointment or to learn more about our auto body repair shop. With two convenient locations, we're always ready to help you make your vehicle look better.
Whether it's your car, truck, bike, trailer, or van, we want to get you back on the road with a new coat of paint that looks spectacular. At Autobahn Collision Center, we know that the paint on your vehicle isn't just for show — it also protects the metal underneath. When you have a section of paint missing, it can make your car susceptible to damage. Allow us to take care of the issue and get you on your way.
We use the highest quality paint in the industry and apply it using top-of-the-line technology. Our painters have years of experience and they perform every job as if they are working on the most important vehicle in the world. The end result is a stunning paint job that will last as long as you own the vehicle. If, for whatever reason, you need it touched up, we will do so free of charge, thanks to our lifetime guarantee.
With custom paint restoration services and more than 20 years of experience, we know we are the auto body repair team for the job. We take pride in offering quality work at a fair price. With no appointment necessary, we encourage you to stop in today or reach out with any questions you may have.