Make Your Vehicle Safe and Comfortable to Drive Again
The period of time after a car accident can be confusing and frustrating, even if you haven't been injured. Being without a car is a huge inconvenience, and trying to drive a car that has been badly damaged can be dangerous. At Autobahn Collision Center in Torrance, we can help restore your vehicle's frame to its original shape after an accident. Contact us now to set up an appointment or have your damaged vehicle towed directly to us.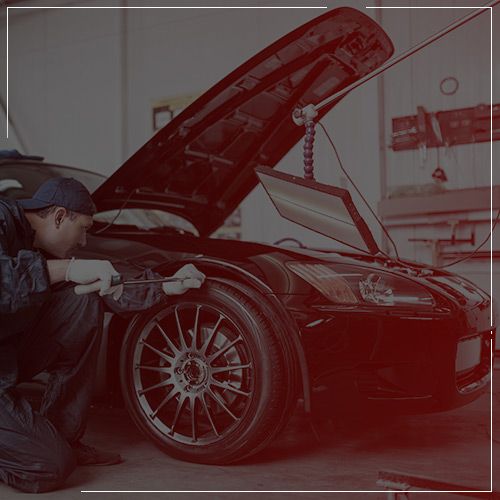 AUTOBAHN COLLISION CENTER CAN:
Inspect your vehicle for frame damage

Determine the best way to repair your frame

Use the most precise instruments to straighten your frame

Make your care safer and more comfortable to drive
The frames in modern automobiles are very complex. While some of them are built from lighter materials than car frames are traditionally built with, they are incredibly strong and better able to disperse the energy from a crash using special crumple zones and other design features that move the energy away from the cab.
While these innovations are great for safety, they can cause more damage to the vehicle. At Autobahn, we can straighten your vehicle's frame in order to make it drivable and safe again. In addition to helping prevent catastrophic damage to passengers in the event of another wreck, a straight frame will help your wheels and tires stay aligned, which means a smoother ride.
We use the newest and most accurate measuring and frame straightening technology available because we know that there is no room for error when it comes to the safety of you and everyone else in the car.
If you think your vehicle might be totaled, call either of our locations today. We may be able to perform a frame repair that keeps your vehicle on the road for many more years!
After a collision, it's common for the frame of your vehicle to have suffered some damage, but that doesn't mean your car is totaled! With Autobahn Collision Center in Torrance, you can trust our licensed technicians to use the best tools and their years of experience to straighten the frame back to its original shape. We offer frame straightening for a variety of vehicles, from a semi-truck to a hatchback.
Having a straight frame is necessary for keeping any vehicle functioning and running for years to come. It aligns the tires and makes your vehicle safer for both you and your family. With more than 20 years of experience assisting drivers in L.A. as they work to get their cars back out on the road, we have the tools and expertise necessary to give you the best quality service. Stop in or call us today to learn more. No appointments necessary!
When you choose Autobahn for your frame straightening, you receive the best customer service and results. We offer a lifetime warranty on all of our services. However, we are certain your vehicle will turn out as you expect the first time around. Let us help you get your car back to its pre-collision condition.
VEHICLE FRAME MEASURING AND STRAIGHTENING