We Want to Bring Your Classic Car Back to Life
If you're reading this, there is probably an incredible classic car sitting under a tarp in your garage, either half-disassembled or in one piece but not running. It's probably been there for a few years, gathering dust in between short periods where you make a little progress towards restoring it. While we understand the desire to do it all yourself, wouldn't you rather have the car finished and ready to drive whenever you wanted?
Call Autobahn Collision Center in Torrance to learn more about our vehicle restoration process!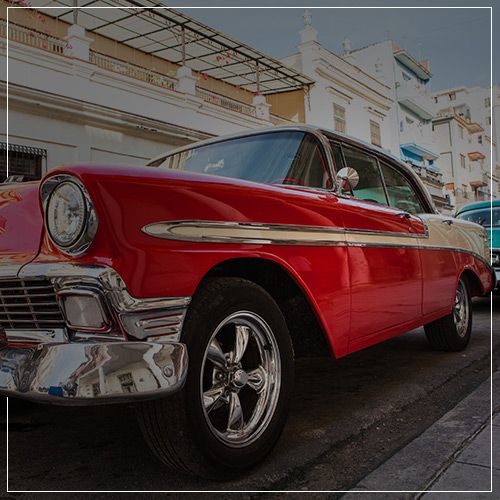 AT AUTOBAHN COLLISION CENTER CAN:
Fix any mechanical issues

Restore the body to pristine shape

Paint the car exactly how you always imagined it

Restore the upholstery

Complete everything needed to get your classic car running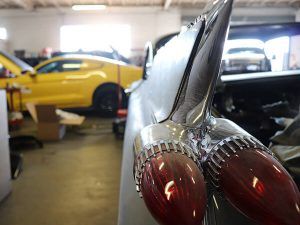 OUR VEHICLE RESTORATION PROCESS
When you call our shop, we'll begin the conversation by asking you a few questions about your car.
What make, model, and year is it?
What is wrong with it?
What do you want us to do for your car?
What is your budget?
Once we have a few answers, we will put together an estimate for you. While we will do our best to be as accurate as possible, until we see the car and start digging into it, we can't be 100% sure that the cost won't rise or fall. We will always discuss any big decisions with you before we order parts or complete any work.
We don't believe in half-measures. While many shops might be content to paint the car and do the bare minimum to get the engine running, we will take your car apart almost completely in order to check each part. This allows us to know how much work is ahead of us and, more importantly, it means that when your car is finished, it will run like it should. You won't be chasing down gremlins every time you drive it.
The process can be time-consuming, but you can rest easy knowing that you have extremely skilled mechanics and auto body repair specialists working on your vehicle. We love doing this kind of work, and we always treat every car we work on as if it were our own. No shortcuts, no compromises. The work will be done right because that is the only way we know how to work.
If you want to resurrect your classic vehicle, call Autobahn Collision Center today.
BEFORE & AFTER